New Updates!
Welcome to all new subscribers!
If you received this newsletter from a friend forwarding it to you, please subscribe by visiting www.phyllisjean.net. (The subscription box is at the bottom of the home page, and at the side of all other pages.)
---
May 20 Issue #14
~Table of Contents~


--Hi Y'all!

--Denim on Sale!

--New Blouses! ~A must see~

--Let us know: Give us your feedback

---
Hi Y'all!
We have moved! Our office (and home) has moved from Northern California to the DFW area in Texas. We thank everyone for their patients and support through the move.

It is a very large undertaking and we are trying are best to keep the store and your shopping experience as top notch as we can. With that said, don't forget to get your hands on one of the new blouses available. Please read below!


---
Denim On Sale
10 Gore Denim Skirts are on sale now! They are our original design without pockets. Click on the following link to go to the store, or check it out on the right side of our website.

They are really on sale, and a great buy!

Click here to check out our 10 Gore Denim Skirts.


---
New Blouse Prints!
Among all our moving obstacles and trials we have somehow managed to produce 5 new patterns for everyone to check out! Click the picture to go to the store.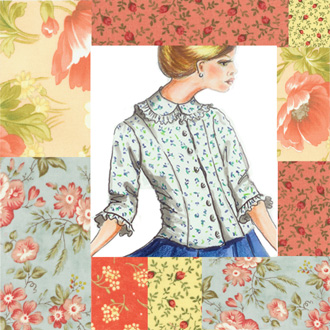 ---
---
---



Thank you all for subscribing and we will see you again next month.

If you have any feedback you would like to share with us we would be happy to hear it. Simply reply to this newsletter.


Thank You,
Phyllis Jean and company

~Disclaimer~
The quotes or articles we use throughout our web site and in our newsletter are relevant to modesty and other interesting topics.

We do not necessarily agree with everything the author has to say or what they believe.