Cute Maternity Shirts
Looking for cute maternity shirts? How exciting! You are expecting a baby! After deciding you no longer fit into your pre-pregnancy shirts, you head on out to the mall to find cute maternity clothes.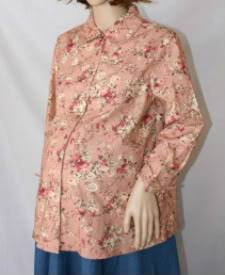 You thought you were going to walk in and pick up a whole new maternity wardrobe and leave right? Well I am sure you were completely disappointed in what was available.
Could you find one appropriate piece of clothing? Odds are you left the store empty handed or with a few items that might work, but you weren't excited to buy.
Do not worry, we are here to help you find great maternity tops. With many prints to choose from, you are sure to find a few to start out your modest and cute maternity shirts collection.
Our fabric options will always be changing so check back often! Maternity clothing can and will be stylish yet modest. 
Cute Maternity Clothes
Recently I was in a thrift store and I came across their maternity section. There wasn't much to look at but I did see a soft dress I thought might work. It was one of the big name maternity clothing providers. The dress was priced around $7.50 but had been marked down to $1.50. That's a pretty good deal right? 
I tried the dress on at home. Here we go again! The company had made the hole for the head extra wide so they didn't have to add a zipper or buttons. So that requires wearing a shirt under. The fabric was very soft but didn't wash well and so it looked very crumply and the sleeves shrunk up. The skirt part wasn't as full as I like either. I also looked like I was wearing a maternity gown in all one print. When you come to the ending part of pregnancy too much of any fabric is never a good thing :)
So what is that dress now sitting in my closet worth to me? About a dollar fifty!!
To be happy and comfortable with what your wearing all throughout your pregnancy shop at Phyllis Jean!
---
Cute Maternity Shirts
Cotton Maternity Shirt
Our blouse pattern keeps you covered up, but still in style. This blouse has buttons every two inches to prevent the fabric from gaping.
We added a little bit of a gather at the sleeve and a decorative bow. This blouse has the feminine rounded collar you will come to expect from Phyllis Jean.
Green with Red Flowers

 $35

3/4 Length Sleeve

Clay Background with Roses

$35

3/4 Length Sleeve

Light Blue Background With Light Blue Flowers

$35

This blouse is 97% cotton, 3% spandex. 3/4 Length Sleeve

Burnt Orange

$35

3/4 Length Sleeve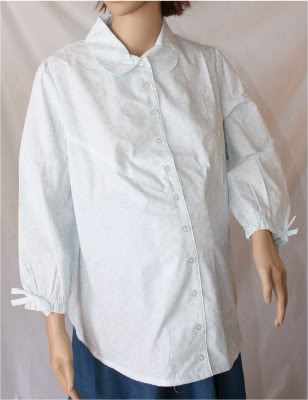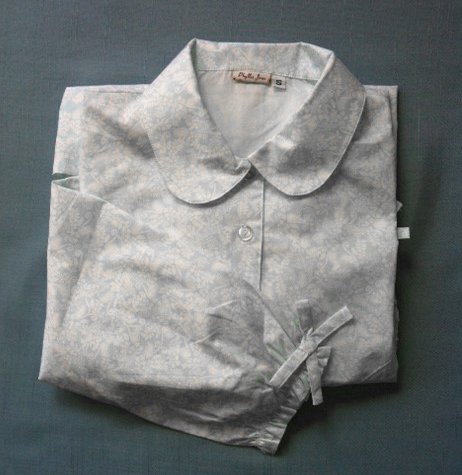 Now on Clearance - $19
Light Blue with White Flowers
 3/4 Length Sleeve

Approximate Blouse Size Chart


NOTE: Actual garment measurements are shown.

Size
S
M
L
XL
Center Back
26"
26.5"
27"
27.5"
Bust Measurements
42"
44"
46"
49"
Bottom Sweep
56"
57.5"
59.5"
63"
Sleeve (Under arm seem)
13"
13.75"
14"
14.5"
---
Tencel® Maternity Shirt
What is Tencel®? Find out more about what makes this material unique here.
$25
Full Length Sleeve, Tencel®

This blouse has different measurements than the others. Only available in size Medium.

NOTE: Actual garment measurements are shown.
Approximate Blouse Size Chart

Size
M
Center Back
25.5"
Bust
44"
Bottom Sweep
58"
Sleeve (Under arm seem)
17"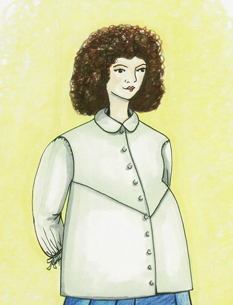 ---
Cute Maternity Clothes
---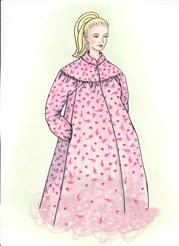 If you haven't already seen our womens dusters please take a look. They are great for expectant mothers. Click here to check them out! 
Also, are you looking for a denim maternity skirt to wear with these blouses? Check out our 10 gore maternity denim skirt!
---