The Summer Dress Girls Love!
The summer dress girls love wearing! It's the dress that will keep them comfortable and cool all summer long.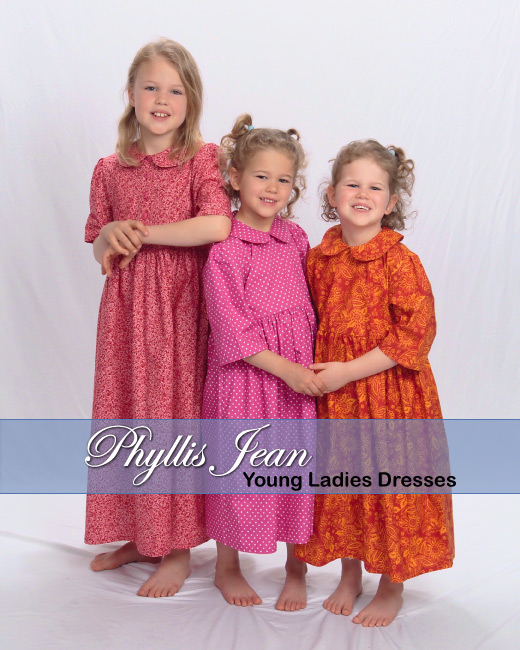 Young Lady Dress shown in Pink Petals,
And Little Girls dress shown Pink Dots and Fall Foliage.
---
The Sophia Dress - Summer Dress Girls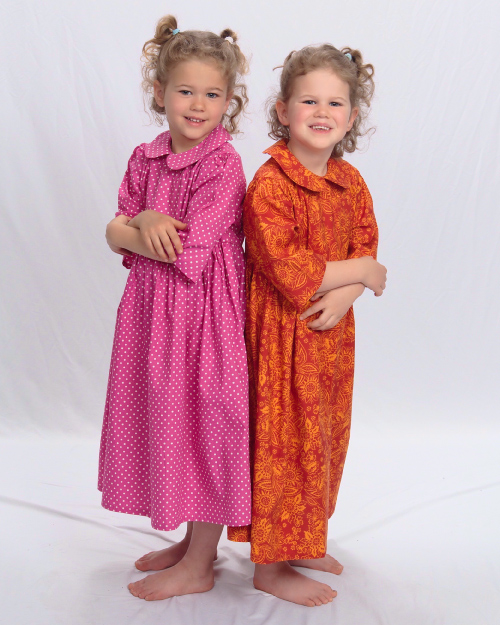 We think you and your daughter will love these cute dresses for girls. Getting dressed is a snap! They are so easy to put on. 
The sleeves go to about the elbows and the dresses are nice and long and full. The buttons in the back are dyed to match. We offer three prints to start with but would love to add more in the future.  
Our girls have been wearing these dresses almost non stop since they came in. We do have to take the occasional break to wash them! 
Keeping cool in the summer can be a real challenge. These cotton dresses for girls can really help. 
Another benefit is the natural skin protection they provide. With the sleeves going to about the elbows half the arm is protected from the sun. The dresses are long, so their legs are protected. The top of the dress goes to about the pit of the throat. If needed the collar could be flipped up for protection of the back of their neck.
If you have fair skinned girls you know the challenges of avoiding painful sunburns! Everyone should take precautions to keep your skin healthy and protected. This can be just one more little step to take, and it's pretty too!
Click images above to view larger.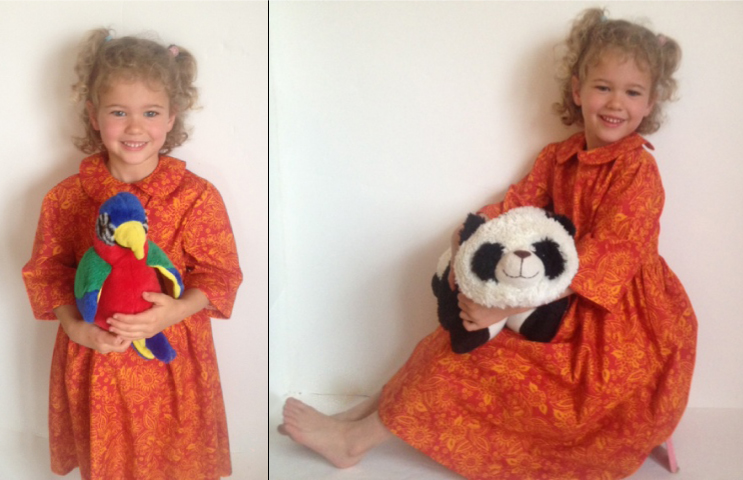 Price = $35.00
Please go by measurements, sizes are approximate due to the fact that these are hand sewn garments.



NOTE: Actual garment measurements are shown.

Approximate Size Chart and Pricing

Size
4
6
8
Chest
28"
28"
29"
Length (Shoulder to Hem)
30"
32"
32"
Price
$35
$35
$35

---
---
The Isabelle Dress - Young Lady's Dress
New summer dresses for girls are ready! We live down south and keeping cool in the summer is a real challenge. These dresses are just the thing your daughter needs. They come in one print. We hope these dresses are a big hit and would love to offer many more fabric options in the future! You can also see what is available for the younger girls above.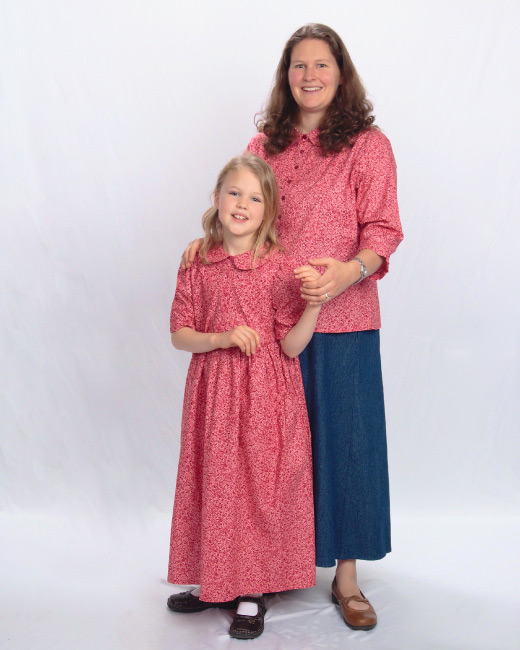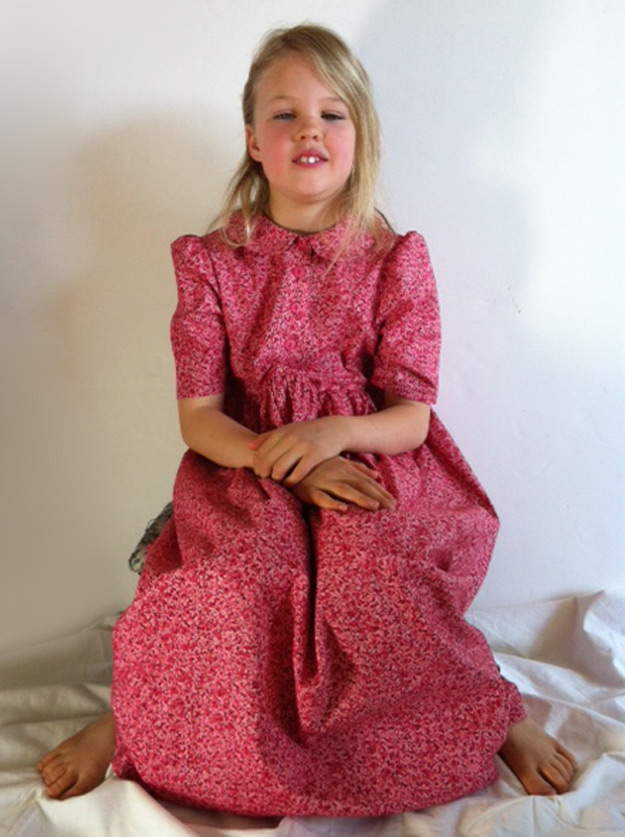 After we took some nice pictures for the website the girls were able to wear their dresses for play. They love them! Every so often they have to wear something different so I can wash them! As soon as it's available again it's the first thing they choose. They have become an every day favorite. It's so easy to get dressed now.
Have you been out to the malls lately trying to get a spring and summer wardrobe for your daughter? The trend is not headed towards modesty! It's not even about feminine prints! If keeping your daughters innocent and covered is important to you know that it is next to impossible to find what you are looking for in most stores.
You can be confident that our clothes will keep your daughters covered and looking the way they should...like little girls! Enjoy looking around at all our summer dress girls clothing options.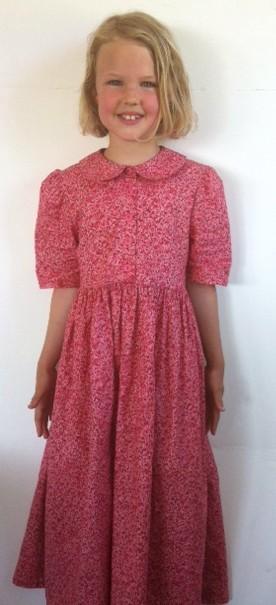 Price = $37.00

Please go by measurements, sizes can be random.
We prefer our skirts and dresses to be ankle length. the girls dresses and jumpers are made long and are easy to hem. There is no flare to have to fuss with in our dresses and jumpers. They can be easily hemmed up and then let down as your little girl grows. Our generous use of fabric allows for freedom of movement while she retains her sense of modesty. 



NOTE: Actual garment measurements are shown.

Approximate Size Chart and Pricing

Size
10
Chest
32"
Length (Shoulder to Hem)
39"
Price
$37

Home › Modest Summer Dress Girls