We have Little Bloomers and we have Big Bloomers and they're all Cotton Bloomers with a lace trim!
---
Special: Buy any 2 Bloomers and call or email with the size of the 3rd one for free!
---
Why have your little girls wear little bloomers? 

What is the best way?
With Modest Girls Clothing!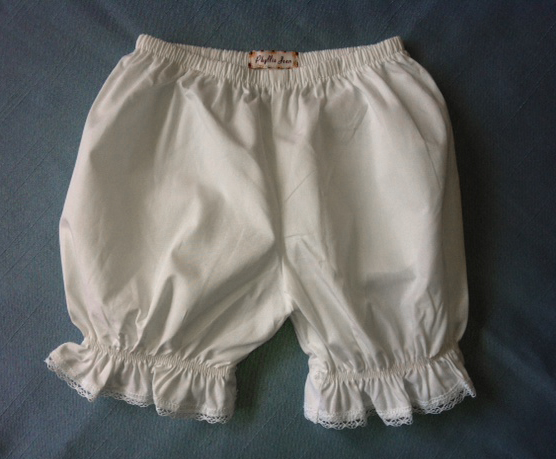 Most little girls love to play. They climb and roll, spin and fall down. Our girls love to play and imitate animals. They have no problem wearing dresses and don't think anything of it. That being said, the girls don't have the self awareness yet of how they look while playing all these games. They wear their cotton bloomers to keep them very modest while they play in their dresses. 
We have had them wearing cotton bloomers from a very young age and it's just part of getting dressed. It's a good idea to start young, to keep them covered, and also because they are less likely to fight the idea of wearing them later on. If you are matter of fact about it then they will probably accept your decision to have them wear bloomers. Simply stating that little girls wear bloomers to keep them covered will probably be enough of a reason for them.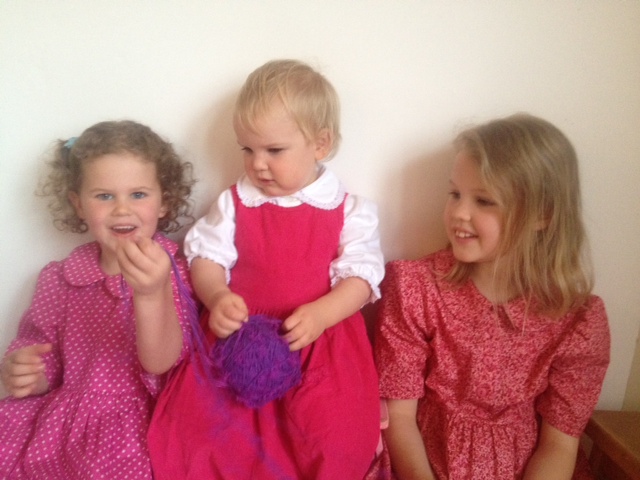 Now, we live in the south and every extra layer adds up in the heat. That's why it's important to have your bloomers made out of natural fabrics, such as cotton. Cotton is breathable and light, a must for summer months. 

Little Bloomers
Our modest cotton bloomers are white with a little bit of lace trim at the leg opening. They are girly and cute. Our infant bloomers would make a great baby shower gift!  A baby bloomer can be a hard item to find at major department stores! It's fun to offer something unique and feminine for your friends and your own family members. 
How many bloomers per girl? It does depend on the age. Potty training girls are going to need a few extra pairs baby bloomers in case of accidents. Your girls will appreciate the ease of the elastic waist band to quickly change if there was an accident. 

If you happen to live in the country you know how hard girls can be on their clothes! If your girls are older, they probably only need two or three pairs. How frequently you want to do the laundry will also be a factor. 

Our bloomers are made here in the U.S. and are very reasonably priced. Usually the sizes correspond with the child's age. They are not preshrunk and are made of 100% cotton excluding the trim. One of the benefits of having your bloomers made of 100% cotton is that they can be bleached. If they were made of synthetic fabrics or even a blend they might not be able to be bleached and may just turn a yellow color. 
We have bloomers for the younger girls and once your little girl has settled down more, you might be interested in our wonderful white cotton slips.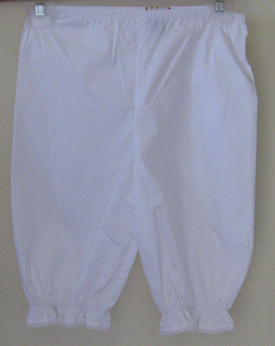 Approximate Size Chart and Pricing

Size
0
1
2
3
4
5
6
7
8
Length
9.75"
13.5"
15.5"
17"
19"
20.5"
22.5"
24.5"
25.75"
Price
$8
$8
$8
$8
$10
$10
$10
$10
$10